Cocogreen® Berryfusion™ Growbags are our most popular product specifically for the cultivation of strawberries grown on a tabletop or similar system.  Whether under a poly tunnel or glasshouse, our team of experts and representatives will guide you on the right product for your system, environment and budget.
Cocogreen® grow bags are shipped, compressed for ease-of setup and enable the reduction of trucks from the road. You can also incorporate our leading technologies, such as Moisture Control Technology® and Safeguard®, for guaranteeing optimal root development, while reducing resources.
Degradable Bio Green Bags™ are also available for this range.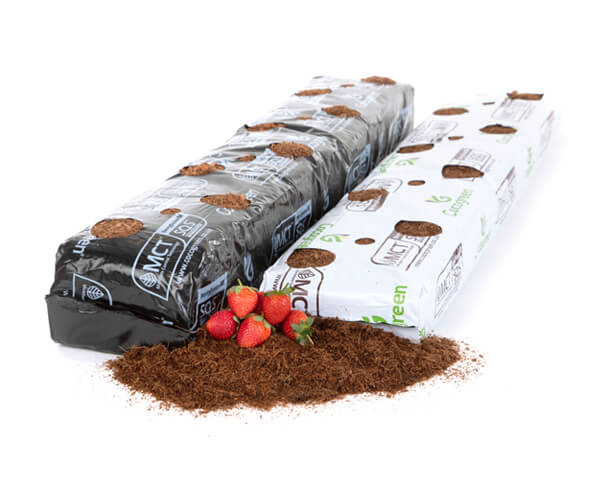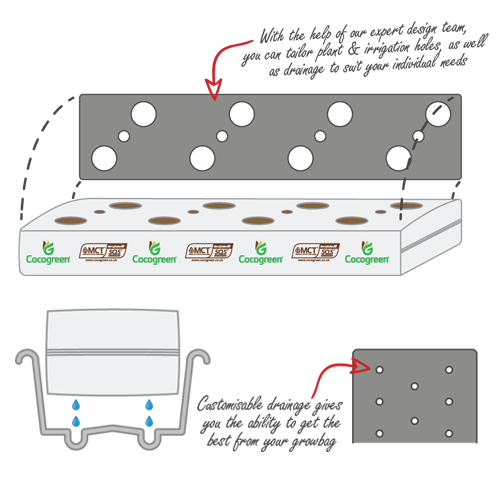 Berryfusion™ F™
Fine structure
Recommended for: Propagation/small cells
Berryfusion™ FM™
Fine-medium structure
Recommended for: Cell plants
Berryfusion™ M™
Medium structure
Recommended for: Strawberry & raspberry cultivation
Berryfusion™ O2™
Medium structure
Recommended for: Strawberry, raspberry & blackberry cultivation
The Benchmark in Strawberry Coir Substrates
BerryFusion™ Growbags are our most popular format. They have been proven globally as the highest performing, cost-effective and most easy to use substrate product for strawberry cultivation. Simple to setup and grow, this product allows modular control per 0.5-1m.