Pot & Trough Refill Substrates
Perfect for pots and troughs. Simply place your custom slab or disc into a pot or a container, add water and Agent Saver™, and you will have a high-quality Cocogreen® coir substrate for your crop to thrive.
For those growers who prefer using a tray system for their crops, we offer a customisable range of slabs and planks to fit your system, which reconstitute to the optimum level within many of the common irrigation tray brands.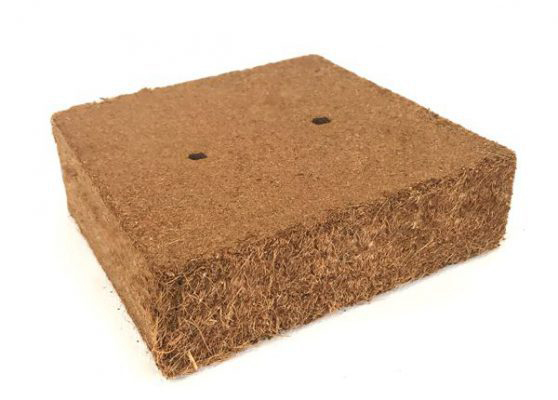 Made-to-measure pot slabs to fit solid pot systems. We offer a free-of-charge customisation service which fills pots to a desired volume, or fill line, to optimise planting with your variety. These products feature rehydration holes and fully customised to perfectly fit any size pot or trough from any manufacturer. Please contact one of our experts to design a refill substrate to save you labour costs, or to find out how you can benefit from Moisture Control Technology®.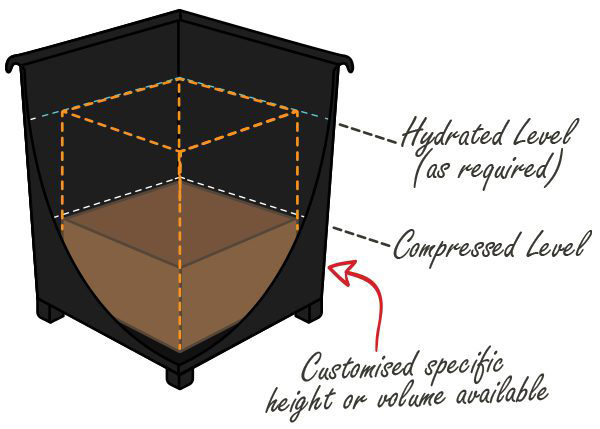 Berryfusion™ F ™
Fine structure
Recommended for: Propagation, strawberry small cells
Berryfusion™ FM
Fine-medium structure
Recommended for: Tray plants & potting
Berryfusion™ M ™
Medium structure
Recommended for: Strawberry & raspberry cultivation
Berryfusion™ O2 ™
Medium-coarse structure
Recommended for: Strawberry & raspberry cultivation
Fits like a glove
Cocogreen® can guarantee a consistent and uniform rehydration level in each and every pot, which has led to the innovation surrounding refill substrates. Growers now benefit from ease-of-setup and Moisture Control Technology®, which is not available from a loosened substrate.