Pop-Up™ bags are an easy to use alternative to pots and loose substrates, particularly popular with blueberry, raspberry and blackberry production. The unit is delivered compressed, similar to a parcel, and it is then simply re-hydrated and planted into.
Our Pop-up™ bags are available in sizes 2L – 50L, with UV stabilisers from 6 months to 5 Years. They can also be purchased in a variety of colours, mixes and grades. Our in- field technical experts will advise you on the best product to suit your specific needs and budget, as well as advise you on how best to use.
Degradable Bio Green Bags™ are also available for this range.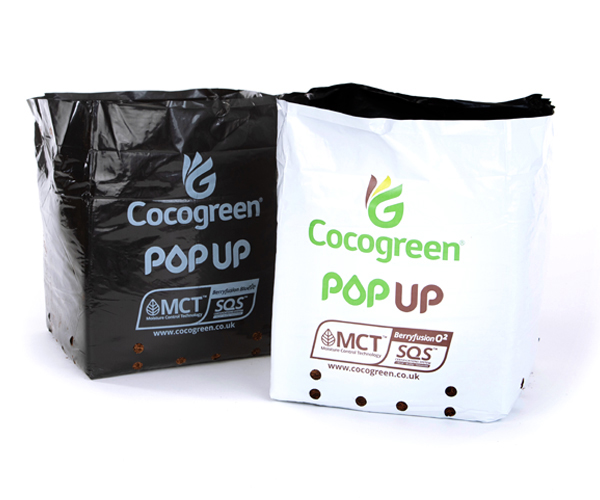 Berryfusion™ M™
Medium structure
Recommended for: Strawberry & raspberry cultivation
Berryfusion™ O2™
Medium-coarse structure
Recommended for: Strawberry & raspberry cultivation
Berryfusion™ Blue Star™
Coarse structure
Recommended for: Blueberry cultivation